Excellent Results for Status Racing at First Race of Season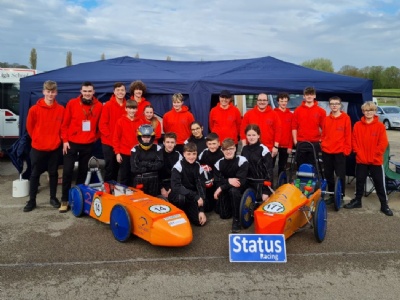 A quick update on our Status Racing Greenpower Team which competed at the first race of the season at Mallory Park Race Circuit on Monday 24 April.
Both cars had some excellent running with Status Quo finishing in Position 6 in the highly competitive scratch built class and our new kit car, Status Quattro, narrowly missing out on a podium place by finishing Position 4 in both races. The highlight of the day was the team winning the Siemens Solid Edge Award for the best designed car with Status Quo!
Many congratulations to the team on their performance and professionalism throughout the whole day. We also looked the part with our team uniforms and livery for both cars!
Mr Thomas - Joint Head of Design and Technology Department