Collingwood Girls Compete at Regional X-Country Finals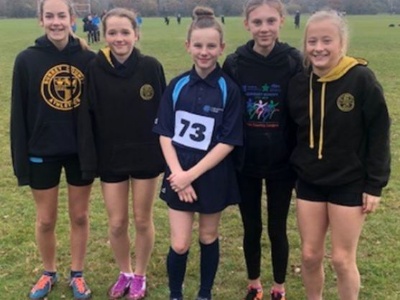 On Saturday 9 November five students from Years 7 and 8 descended on the Judd School, Kent for the South East Regional X-Country Finals.
After winning the Hampshire round the girls went in with high hopes.
The competition on the day was incredibly tough and I was immensely proud of all the girls and how they ran in very tough conditions. The South East is known for being the strongest region in the country for x country runners. Our girls certainly held their own throughout the race. Out of 14 schools on the day our girls came in a very creditable 9th place.
Team: Izzy James, Zara Hogston, Tilly Barnard, Emillie Edwards and Sophie Duckworth.
I must thank the girls for giving up their Saturday to represent the College in such a fantastic way and of course the parents for their support.
Mr Andrews - PE Department