Collingwood Wins Worldwise Quiz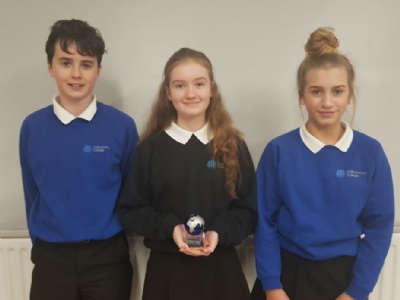 Congratulations to the team of students who won the Worldwise Geography Quiz, which took place at the end of the Autumn Term.
On Monday 10 December six students from Collingwood College took part in the Geographical Association's Worldwise Quiz hosted by Gordon's School which was attended by several other teams from local schools.
Samuel (8A), Louise (9F) and Lucy (10H) formed one team whilst Isabel (8J), Kenton (9B) and Max (10E) formed a second team. After many rounds of challenging questions we were thrilled when the results were announced and Samuel, Louise and Lucy were bringing home the trophy! We thank all who took part and congratulate the success of the winning team. Well done.
Mrs Edwards / Miss Evans - Geography Department