English Schools X Country - Collingwood Girls Shine Bright!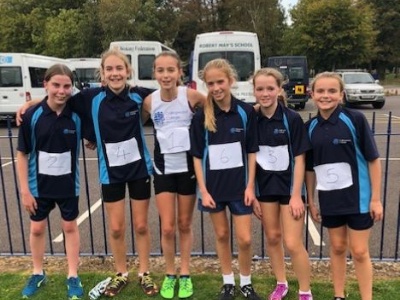 Junior and Senior girls to compete at South East Regional finals for the first time ever.
On Thursday 11 October 17 Collingwood students descended on King George IV, Southampton for the first round of the English Schools X Country event. We had some really strong students running this year and we had high hopes.
The Junior girls (Years 7/8) event was up first running a distance of 2.2km which included some very steep hill running on the course. Maddie Clifford 8D set off at a fast pace and was leading from the front in the early stages closely followed by Lauren Taylor 7K, Izzy James 7F and Autumn Hedley 7C. Zara Hogston 7I and Lottie Rabey 7F made up the rest of the girls' team and also started the race fantastically well. After two laps the girls had one lap remaining and Maddie was amazingly increasing her lead.
As the race entered the final stages we were delighted to see four of our runners in the top 16 which was going to give us a great chance of winning the team event overall for the first time ever. Maddie Clifford came in 1st out of 74 runners in Hampshire which was an outstanding achievement. She was closely followed by our next three runners who were all Year 7s. After a few nervous minutes the team results were posted and Collingwood had won the overall team event against 14 other schools!
N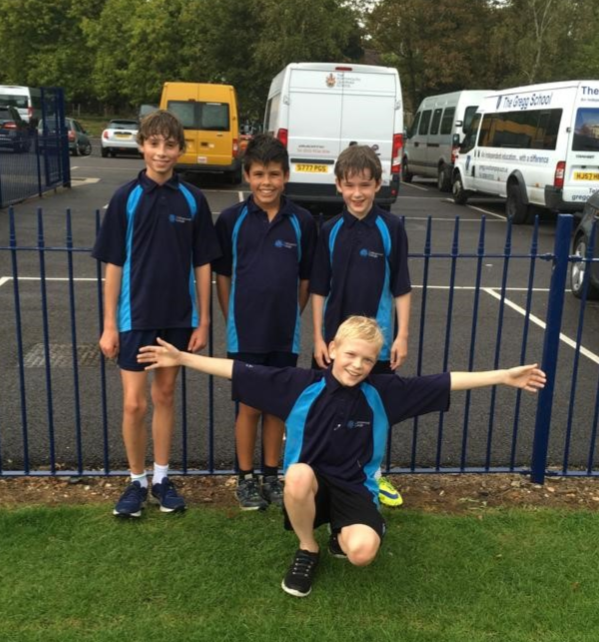 ext up was the Junior boys event, the team consisted of Dylan Hobbs 8D, Jake Webb 7G, Cameron Clark 7I and Ryan De Ruijter 7J. The boys were up against some strong opposition in this race and all did fantastically well in tough conditions as the heavens had just opened before they started.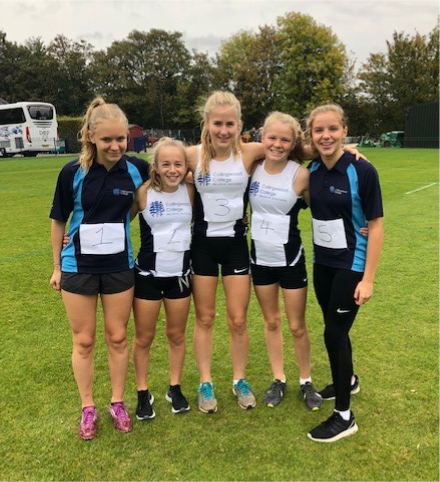 Next up we had the Senior girls event, our team consisting of Jules Rabey 10E, Emily Dillamore 10E, Maya James 10G, Maddy Rabey 10A and Lucy Duckworth 9G. Once again one of our students led out from the front and Lucy performed magnificently well to keep that lead over the first two laps. As the race went on she did get caught towards the back stages but managed to hold on to a magnificent 4th place finish. Lucy was closely followed by Jules who came in 9th. Maya, Maddy and Emily soon crossed the line to give the girls' team 4th place overall, the highest finish Collingwood has ever achieved.
Lastly we had the Senior boys which consisted of Max Duckworth 10E and Toby Mann 10F. With the number one ranked X Country runner in the country competing in this race we knew the competition was going to be tough. Max ran a superb race and came in a very impressive 5th place. Toby also ran very well and showed a great determination to complete the race in an impressive time.
So with our Junior girls' team winning and our Senior girls' team coming in 4th place overall, for the first time ever we have two teams going forward to the South East Regional finals on Saturday 10 November in Tonbridge. It was a pleasure to watch such talented students give their all for the College and I look forward to the next round to see if they can progress further.
Mr Andrews - Year 8 Year Manager/PE Department