Year 10 Student and Team Excel in National Road Relays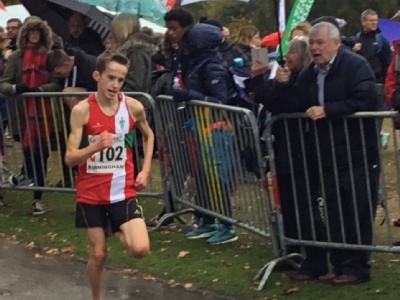 Second place achieved for Max and his team.
On Saturday 6 October Max Duckworth (10E) ran at the National Road Relays in Sutton Park, Birmingham with his two team members from Aldershot, Farnham and District (AFD) Athletics Club, each of them running a leg of 3.88 km. Out of three AFD teams Max was selected to run in the 'B' team. In all there were more than 80 teams competing from all over the country, so around 250 athletes.
The AFD 'A' team did really well and won the race, but Max and the 'B' team amazingly came 2nd in front of Bedford, then Cambridge and all the other 75 or so teams!
England Athletics tweeted a picture of Max's performance and the result on their account which you can find here:
https://twitter.com/EnglandAthletic/status/1048537037819826176