Year 7 Netball Team Victorious in First Match of Season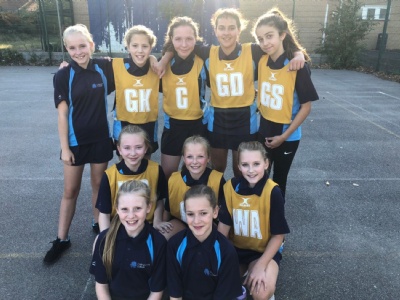 Collingwood girls beat Winston Churchill 16-5 in opening game.
On Monday 24 September, the Year 7 Netball team played the first match of the season against Winston Churchill School, Woking. Four, six minute quarters were played and time went very quickly. The final score was 16-5 to Collingwood! The player of the match was Maria Mercadal - Congratulations! We all had a brilliant time and there was a great team spirit! We look forward to our next fixture.
Team: Eloise Barnett, Saoirse Wedick, Jena Wilkinson-Ingram, Maya Akbar-Phillips, Millie Sawyer, Rosie Easton, Maria Mercadal, Lexie Coster, Sophie Harkness, Caitlin Miles
Lexie Coster 7J
A convincing win for the first game, looking forward to the next one. Well done girls. Miss Adie