Handley Brothers Run Away as Champions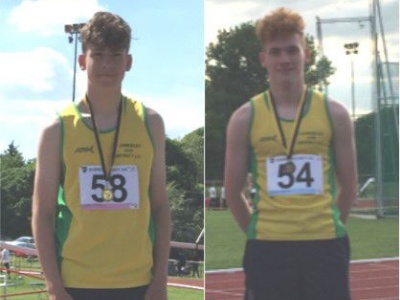 Joe Handley (9K) and Tom Handley (11A) excel at Surrey athletics events.
Our very own Handley brothers are making their mark on the local athletics tracks. Tom is now Surrey champion for U17 400 m running, having sprinted to a time of 51.08 s, smashing his club's record that has stood since 1996.
Younger brother Joe is now the Surrey U15 discus champion, having thrown a massive 26 m 92 cm. Joe also made it to the U15 200 m final.
Massive congratulations to the two Handley brothers and all the very best for any further competitions lined up for this summer.
Mr Beer - Head of PE Department