Year 11 Art and Photography Students Visit Tate Modern, London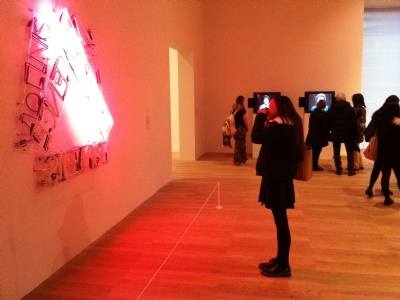 Art and Photography students get creative at the Tate.
At the start of the Spring term the Art Department organised a trip to the Tate Modern to support the students' GCSE Controlled Test project which will account for 40% of their GCSE grade.
Students had a creative day making notes, taking photographs and collecting valuable research to inform their individual response to an exam question. They had the opportunity to look at famous artwork first hand and to capture stunning photographs of the impressive Tate Modern building and the surrounding views of London.
The students were true ambassadors for Collingwood College throughout the visit. We now look forward to seeing the exciting work generated by the trip over the coming weeks.
Mrs Judd - Art Department