Duke of Edinburgh Awards Presented to 131 Collingwood Students!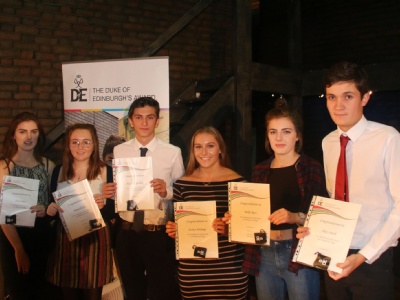 On Thursday 28 September, Collingwood proudly celebrated the success of their Duke of Edinburgh Awards Scheme 2016-2017, presenting to the largest number of awardees ever.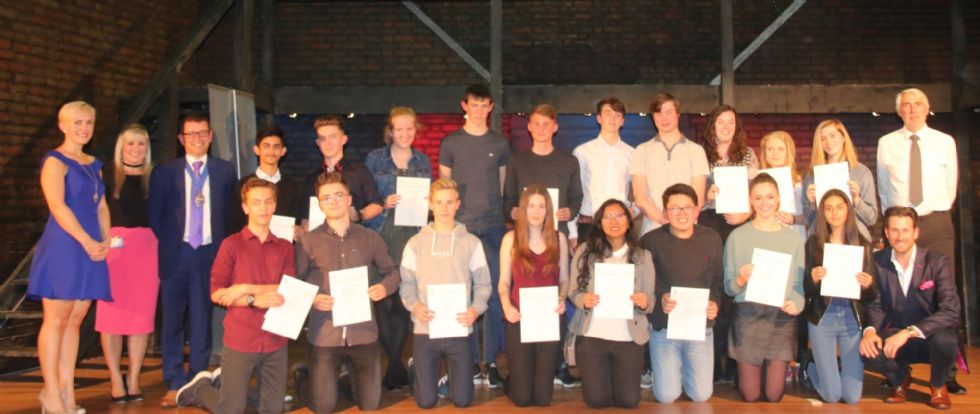 The badges and certificates were presented to 10 Gold, 22 Silver and 99 Bronze Awardees by Councillor Dan Adams, Deputy Mayor of Surrey Heath and Jamie Raven, Magician and Britain's Got Talent Finalist 2015, at a ceremony held in Kingston Theatre.
During the Awards Evening Jamie Raven presented some amazing magic tricks and the students talked about their efforts in gaining their awards in the four sections of Volunteering, Physical, Skill and Expedition.
T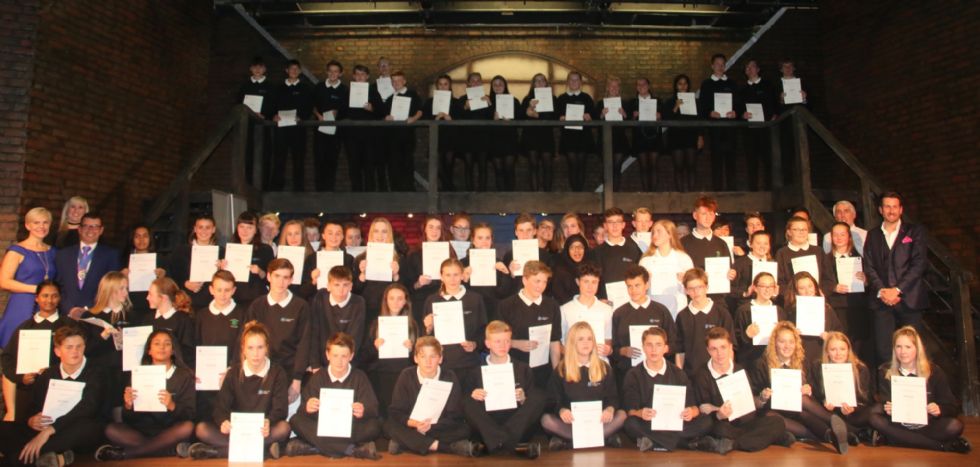 he Gold Awardees will also attend a prestigious ceremony at Buckingham Palace later in the year to collect their official award from HRH Prince Edward, Patron of the Duke of Edinburgh Awards.
Mrs Goggin - Assistant DofE Co-ordinator