World Walk Challenge - We Made it to Canada!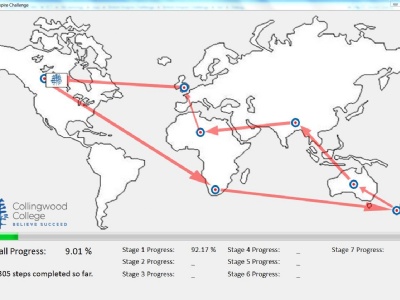 At the time of writing this article (Tuesday 14 March) we have just made it into Canada, only steps away from the centre point.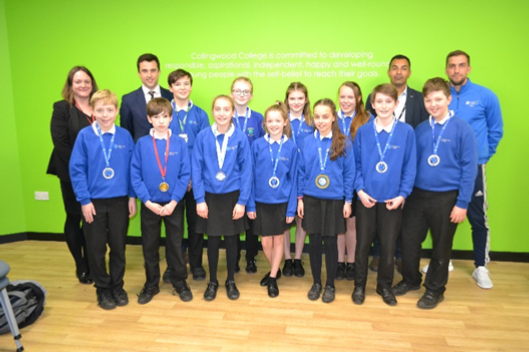 What a busy week it has been for the Collingwood World Walk team members! At the time of writing this article (Tuesday 14 March) we have just made it into Canada, only steps away from the centre point. This means that we've completed 9% of the total step count so far with a huge 6,647,305 steps completed! This is staggering and if we carry on at this rate I have threatened the team that we do it twice!
Troops from Canada played a prominent part in World War One. Canada was part of the British Empire in 1914. As a result of this, when Great Britain declared war on Germany in August 1914, Canada was automatically at war. Along with other nations in the Empire, such as Australia and India, tens of thousands of Canadians joined the army in the first few months of the war. Canadian troops were tasked with capturing the strategically important Vimy Ridge. The battle started on April 9 1917. More than 600,000 Canadians fought in World War One with 60,000 killed and 170,000 wounded.
So how have we managed to accrue so many steps? Well there have been some impressive contributions so far. I mentioned last week that Mrs Wiles and Mrs Charman were running 10km for 10 days. Well they've also been running 5km at lunchtime and on Tuesday we had over 60 staff and students joining them for a 5km run or walk. We've also started each morning with a 25 minute powerwalk and numbers for that reached 70 at the time of writing.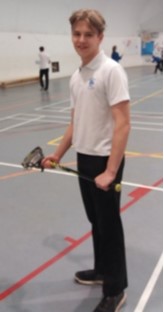 Rather fittingly, we had a Lacrosse session organised by Chris Hockey in Year 10 supported by Mr Gibson. This represented the Canadian influence of the challenge and we were delighted to see well over 30 students taking part in that. Equally, Gaelic Football and Street Dance attracted large numbers of students.
On Tuesday we were delighted to host a visit from Captain Ibi Ali and Colonel Jeremy Granville-Chapman, an Orthopaedic surgeon in the British Army. They gave an assembly to Year 11 students and then stayed to host breakout sessions for students in all year groups. This was simply inspiring. To listen to how well Ibi was rehabilitated after such horrific injuries was mind blowing.
Students were completely engaged and one staff member said "How amazing and humbling to see these two men and listen to them talk about their experiences. It was awe inspiring and Captain Ibi raised some life lessons that I believe we could all learn from, not just the students…Giving students something unique to Collingwood and giving back in forms of charity is all part of the community feel that Collingwood provides…what a great experience which I will draw from and remember for a long time."
We still have much more to look forward to with lots more activities going on – please remind students to look at the plasma screens daily for all of the details. Mrs Wiles and Mrs Charman still have plenty of runs left to do and of course Mr Andrews and Mr Cleary are preparing for their marathon walk at the weekend.
If I could just make one plea it would be for the sponsorship link to be shared. Some students have done a tremendous job of getting it out there and have raised a lot of money already. Remember the goal is for each of us to raise at least £20.00. The link in case you need it again is: http://www.justgiving.com/CollingwoodWorldWalkChallenge . So far we are at 9% of the total we aim to achieve which is fantastic.
Thanks as always for your continued support – we saw first-hand today how important the work of the DNRC is to the lives of our soldiers and more importantly, for any future soldiers we have in our midst here at Collingwood right now.
Mrs Wright, Mr Andrews and Mr Cleary