Collingwood College World Walk Challenge 2017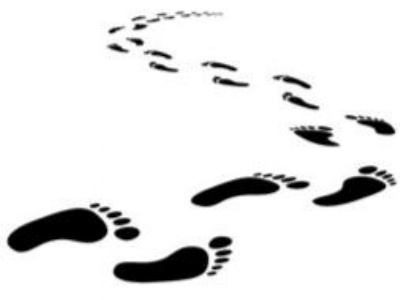 Wow! We are delighted to let you know that a whopping 750 staff and students have signed up for this challenge.
We are absolutely thrilled as we had originally set a target of 526 to walk the 74 million steps we need. We are really excited to know that so many of our College community are interested in improving their health whilst doing something for charity too.
This week, challenge packs will be distributed to all staff and students. This pack includes a welcome letter, a copy of the activity programme, some raffle tickets to sell and a "What next?" hand out. Most importantly it contains the link to our challenge fundraising page. It is vital that all participants share this link as we are all trying to aim to raise at least £20.00 each. Due to the last minute surge of people signing up, I am disappointed that some students won't get a wristband at the same time as the packs are distributed. Although, these students will all get a wristband by the end of this week so it isn't a problem. It is important that students wear the wristband as this is what allows them access to the activities. Anyone who requested a pedometer will receive it in this pack. Please remember that there will be a £10.00 charge for any not returned.
Now for the exciting part! In lessons during the fortnight, Key Stage 3 classes will be learning about the support that the Colonies gave Britain during WW1 and these range from quantifying the contributions of African Colonies to the war, discussing the impact of microbial pathogens on the health of soldiers in WW1, looking at the Battle of Gallipoli, looking at war poetry from the Colonies, exploring cryptic clues and coding, and much more. Furthermore our fantastic catering team are putting on a special war time menu which will give students the opportunity to taste food from the Colonies. So not only will we all be getting fitter and doing something good for charity but we really will be learning about the social and cultural experiences of WW1.
We are also thrilled to let you know what activities we have planned throughout the fortnight that students can voluntarily take part in. We have a Gumboot Dancing Troupe (you must look at youtube to see how hilarious this is) to represent Africa, Aussie Rules Football, the Haka, Lacrosse for Canada, Dodgeball, Zumba, Running and many more. We are also pleased to have someone coming in to run a Clubbercise class (this is strictly for over 16s only) and a Fitstep class which is a Ballroom Dancing inspired fitness class and a Bollywood Dancing class. All in all, lots to take part in! We have included the timetable in this week's newsletter for you to look at.
Several members of staff are really going to push themselves the extra mile. Mrs Wiles and Mrs Charman plan on running 10 km every day of the challenge and Mr Andrews and Mr Cleary plan on walking overnight from Headley Court in Epsom to Collingwood which is a huge 26 miles. Good luck to all of them!
And finally, we wanted to show students how important this charity event is to our current servicemen and women. Captain Ibi Ali will be coming in to meet students and work with them in small groups. He lost an arm and suffered horrific injuries in Iraq. He was treated at Headley Court and now fundraises for them so that others can benefit from the rehabilitation that they offer. Most recently he ran 7 marathons in 7 days in 7 continents so I am sure you will agree, a true inspiration and someone that I think our students will really benefit from speaking with.
Many thanks once again for supporting your child in this challenge. Don't forget to help them share the sponsorship link: www.justgiving.com/CollingwoodWorldWalkChallenge
We look forward to updating you next week with how far we've managed to "walk" – hopefully we've made it out of England!
Mrs Wright, Mr Cleary and Mr Andrews