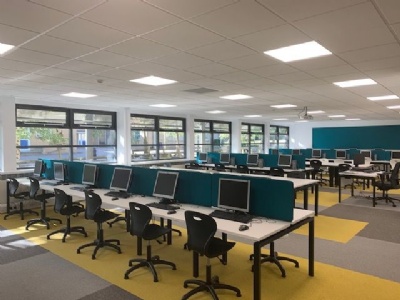 The Sixth Form is delighted to introduce the new Sixth Form Study Centre.
All students will have 9 supervised study periods on their timetable per cycle to complete independent learning tasks to assist with their studies. The space is a quiet study area with access to up to 64 PCs and laptops.
A member of staff will be available to support students to ensure they have access to subject based resources in order to enhance their learning, therefore ensuring our students achieve the best grades.