Year 11 Boys Beat Wavell 2-1 in Football League Game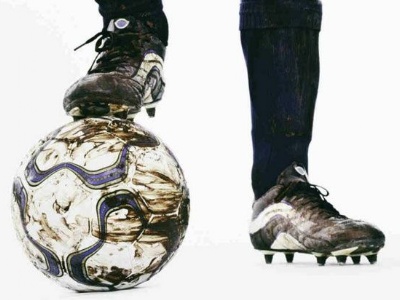 Year 11 boys victors against Wavell School.
The first twenty minutes of the game started off nervous from Collingwood who were missing both their regular first team centre backs, Shane Clifford to injury and Gavin Cox who arrived back from the Geography trip half way through the first half.
As the pitch was small it made for a scrappier game with both teams going toe to toe physically. Collingwood had arguably more chances but it was Wavell who landed the first punch with a finish from two yards out after Collingwood failed to clear the ball inside their own penalty area. Soon after, a clash of heads led to an early exit for Ben Hillman, who was having a good game. Fortunately, for Collingwood, Gavin Cox had now arrived and warmed up, and came on to sturdy up the defence. Collingwood then clawed their way back late in the first half when a Wavell corner was cleared and found the feet of Elijah Anyan who, with the space ahead of him, ran the length of the pitch before sliding Joe Burrell in who finished with a sweet touch on the outside of his right foot. The first half ended with Collingwood feeling confident after their late equaliser.
The second half saw Collingwood come out of the blocks running and soon created good chances for themselves while dominating the game. Finally Collingwood took the lead when they were gifted a free kick just past the half way line. Jake Hughes lifted in a beautiful ball straight to the head of Gavin Cox who glanced it past the stranded goal keeper. The game however, continued at a fiery pace with Wavell determined to take something from this fixture and constantly pressing. Collingwood stood strong and refused to show any signs of faltering, closing the match at 2-1 and securing the three points from a tough opposition.
Collingwood Squad: Scott Heard, Calum Wright, Gavin Cox, Callum Palmer, Ryan Monkham, Connor Pearson ©, Elijah Anyan, Harry Rice, Beeshesh Rana, Sonam Gurung, James Barnett, Joe Burrell, Jake Hughes, Ben Hillman
Connor Pearson © - 11G