1-1 Draw for Year 11 Football Team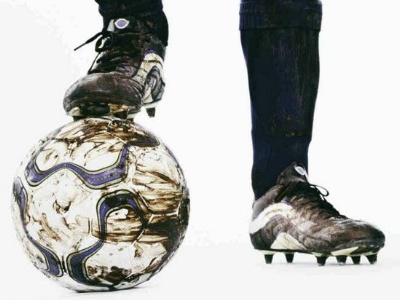 Year 11 football league game against Calthorpe Park results in a draw.
The first half started off as a tense competition with both sides battling it out to gain control. Collingwood however had arguably the greater of the chances with a well struck shot from Elijah Anyan outside the box that beat the keeper and rattled the crossbar, and a brilliantly floated in free kick from Shane Clifford that was almost converted via the right foot of his centre back partner Gavin Cox.
Collingwood did eventually break the deadlock when Elijah Anyan burst inside from the left wing and played a firm pass into Callum Palmer who spun his man and buried it in the bottom left corner. However the goal was disallowed by a contentious offside flag raised after the goal by Calthorpe's substitute.
The second half continued in somewhat the same manner with both teams performing well. Again Collingwood had the lions share of the chances which on another day would have been tucked away nicely. However it was Calthorpe who struck first blood with a three on two, striking the clear shot on goal just past the outstretched finger tips of Scott Heard. Collingwood then went on the attack switching to three at the back and really going for the game. This did open up the Collingwood defence a little more allowing Calthorpe to generate one more chance which without the quick reactions of Scott Heard would have put the game to bed.
Collingwood finally managed to put their mark on the game in the dying minutes when the ball spilled out of the box to the feet of Jake Hughes who buried it first time through the outstretched fingers of the Calthorpe goal keeper and into the top right corner of the net. In the end Collingwood felt that they deserved more out of the game but were happy with the good performance and reluctantly settled for the draw.
Team: Scott Heard, Calum Wright, Shane Clifford, Gavin Cox, Callum Palmer, Ryan Monkham, Connor Pearson ©, Elijah Anyan, Harry Rice, Beeshesh Rana, Sonam Gurung, James Barnett, Joe Burrell, Jake Hughes
Connor Pearson - Captain (11G)