Years 9 and 11 Girls Excel in Basketball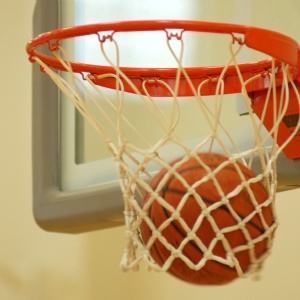 Years 9 and 11 girls basketball teams end 2013 with victories - Wednesday 18 December
On Wednesday 18 December the girls basketball teams played their last matches of 2013. They both played Winston Churchill School who have a good reputation in Basketball.
The Year 9s won their second match of the year with a very convincing win. The final score was 21-5. This is even more impressive due to the fact that the majority of the team only started playing this year.
The Year 11s only played with 5 players and were absolutely exhausted at the end of the game. They won 28-18 and go into 2014 as league leaders!
Well done everybody.
Mrs Daniel - PE Department