Students Excel at English Schools' X-Country Competition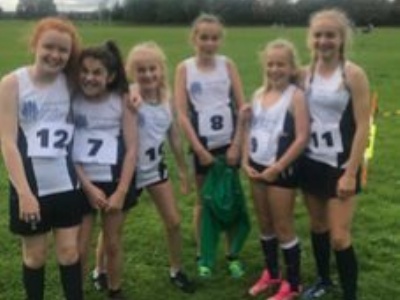 Students from Years 7-10 represented Collingwood tremendously at first round of the English Schools' X-Country competition.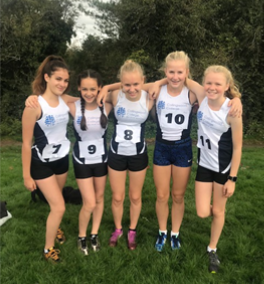 On Monday 9 October twenty one Collingwood students descended on Down Grange, Basingstoke for the first round of the English Schools' X-Country competition. There were four different races: Junior Girls and Boys (Years 7 and 8) and Inter Girls and Boys (Years 9 and 10).
Our Junior Girls went first running a distance of 2.1km and they all performed magnificently well in their first outing for the College, for most of them, a notable performance from Madeline Clifford coming in 14th. Up next were the Junior Boys running 2.6km and once again they all performed very well against a strong field of runners, Noah Ayivi-Knott placing highest in 11th.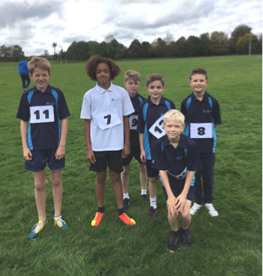 Inter Girls were up next and they also ran a distance of 2.6km. The girls were up against a very strong field of runners and all did themselves proud by working hard right up to the end, notable performance from Jules Rabey coming in 12th.
Last but not least were the Inter Boys running 3.9km. The race started off quickly and as usual Max Duckworth positioned himself with the leading pack. Throughout the race he looked in control and took the lead starting the final lap and never looked back to claim back to back victories in this event, an outstanding personal achievement.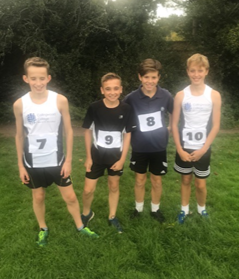 Teams as follows:
Junior Girls – Madeline Clifford, Emily Carney, Lila Dunphy, Freya McCormack, Jess Gates and Lucy Duckworth
Junior Boys – Oliver Walker, Charlie Comer, Dylan Hobbs, Lucas Grove, Luke Stanton and Noah Ayivi-Knott
Inter Girls – Jules Rabey, Emily Dillamore, Maya James, Lily Houston and Jasmine Akbar-Phillips
Inter Boys – Max Duckworth, Toby Mann, Sam Hillman and Kai Hobbs
Well done to all students who competed especially the Year 7s on their first competitive fixture for the College.
Mr Andrews - Year 7 Year Manager and PE Department