Collingwood Students Vote 'Remain' in Mock Referendum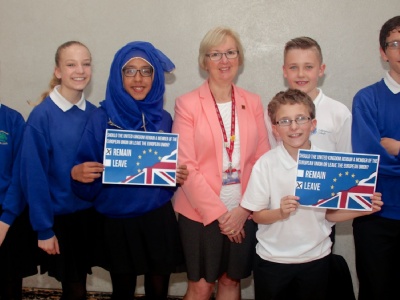 Students vote 59% / 41% in favour of 'Remain' following our mock EU Referendum.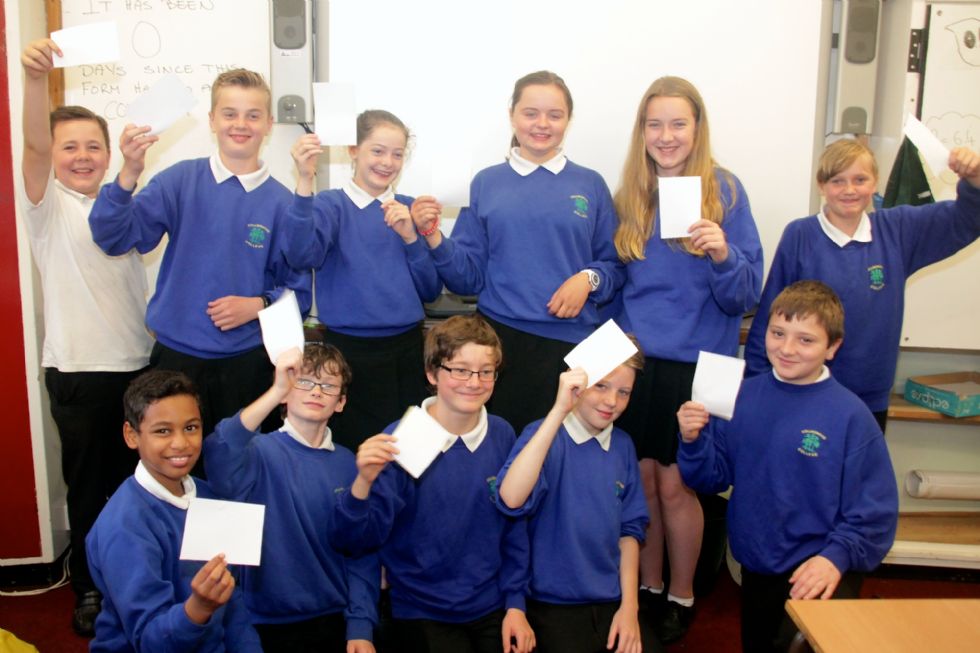 At Collingwood College all students were invited to vote in their own EU Referendum on the morning of 23 June. The process however was weeks in the making, as several students from different age groups combined to organise their campaigns, and ultimately to speak to all students in Assemblies to persuade them to vote REMAIN or LEAVE.
Jonathan Quin, spearheading the 'REMAIN' team, stressed the kind of people in the UK and the world who were supporting his more global, internationalist message, as opposed to those disreputable personalities (in his eyes) who were for "LEAVE". Ewan Dobres and Harry Whelan, for "LEAVE", countered on the costs involved in belonging to the EU, and how these monies could be better spent.
A lot of suspense awaited Co-Principal Mrs Griffiths' result announcement at lunchtime: it was a 59%/41% win for REMAIN, as close as organiser Mr John Bunter's Opinion Polls suggested.
Mrs Griffiths reported "It was so important to engage with students in this process, and the assemblies really did produce many extra discussions in the classrooms and the playgrounds."
Mr Bunter - Mock EU Referendum Co-ordinator