Cross-Country Success at English Schools Event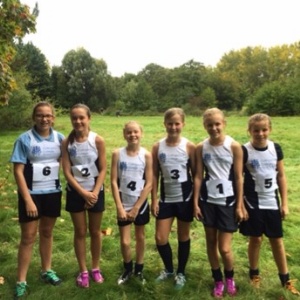 Excellent results for our students at recent English Schools Cross-Country event.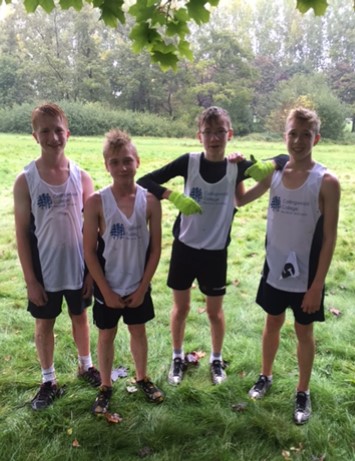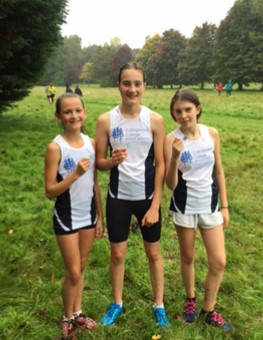 Years 7, 8, 9 and 10 students took part in the first round of the English Schools Cross-Country event at Toynbee School on Monday 5 October. In true cross-country style the weather was of course against the students as we travelled down in torrential rain! The students, sporting their brand new running vests, certainly didn't disappoint with some fantastic individual results. Jules Rabey (7E) finished a fantastic 5th place competing against Year 8 students as well as Year 7 students. Max Duckworth (7E) finished in 3rd position also competing against Year 8 students but was the first Year 7 across the line.
Becky Storer (10G) performed fantastically well to win the Years 9 and 10 race and Kathryn Beckett (9F) finished 5th place competing against older students once again. Luke Mann (9C) finished in 5th place also running against older students. All of our students performed fantastically well in very difficult conditions and were a credit to themselves and the College.
This season looks really promising for the cross-country runners as we are spoilt for choice with lots of talented runners.
Competitors were:
Jules Rabey, Maddy Rabey, Maya James, Katie Wright, Emily Dillamore, Eden Hogston, Becky Storer, Kathryn Beckett and Flick Jackson, Max Duckworth, Sam Hillman, Toby Mann, Cameron San Emeterio, Giles Rhoden, Luke Mann, Jamie Hobbs, James Hoare and Tommy Bolton.
Congratulations to all runners, especially the Year 7s in their first race!
Mr Andrews - PE Department