National Netball Title for Year 10 Student and Her Team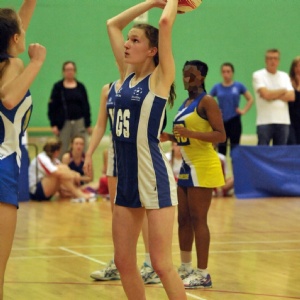 Emma Boughton's (10I) netball team has recently won the title of Under 16 National Champions.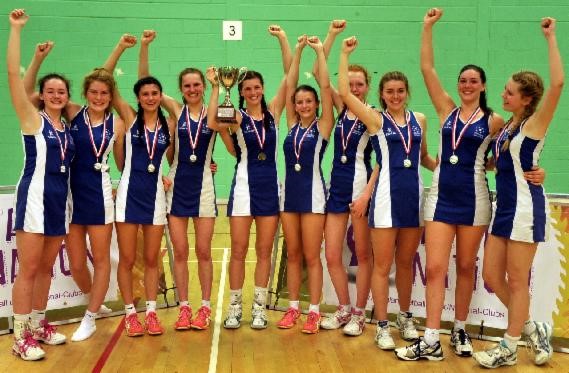 Emma plays Goal Shooter or Goal Attack for Woodley Netball Club which is based just outside Reading. On Saturday 2 May and Sunday 3 May, Emma's team competed in the Under 16 National Netball Club Finals at the Jean Brown Arena in Redbridge, Essex. The top eighteen teams in the country battled over two exciting days of netball and a superb team performance enabled Woodley to reach the final on Sunday afternoon against a Manchester based team called Tameside.
Throughout the first three quarters the final was extremely close with both teams evenly matched. However at the start of the last quarter Woodley trailed by 3 goals with the score 26-23. Extra time was looming and the scores drew level at 30-30. As Woodley passed the ball in to the shooting circle Emma was awarded a last minute penalty and with just 4 seconds left on the clock she scored the winning goal. Woodley won 31-30 and were crowned Under 16 National Champions, a first for their club and an amazing result for Emma, her team and her coaches.
Many congratulations to Emma and her team.
Miss Adie - PE Department