Collingwood Drops Everything to Read!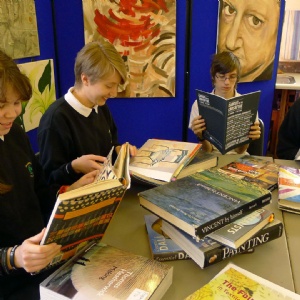 On Thursday 5 March, the whole College celebrated World Book Day by taking part in DEAR (Drop Everything and Read) from 9.00am to 9.20am.
Taking part in the DEAR activity was an amazing opportunity for us all to take 20 minutes out of our day just to enjoy reading!
During the day a Book Swap also took place for students and staff in the Library. Students and staff donated unwanted books for raffle tickets and then exchanged the raffle tickets for other books.
It proved to be very popular - 63 books were 'swapped' by the students. Books could also be purchased for 20p each; 101 booked were sold, raising just over £20 for Comic Relief.
All books remaining at the end of the Book swap will be donated to the charity, Promoting Global Learning.
Mrs Reid - Library Manager