6th Form Student Excels in Rugby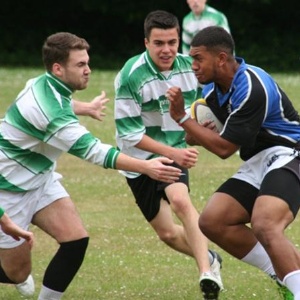 Mac Duaibe (Year 13 student) has achieved national success in Rugby.
Mac who has only been playing the sport for 9 months, since joining the College, has risen through the levels of Rugby under the guidance of Camberley Rugby Club. He quickly established himself in their junior side before being noticed by the Surrey scouts. Going forward with Surrey he then got selected to attend England Clubs & Schools trials which are for the best players from all over the country. There were three trials to attend but after just one trial Mac impressed England Club officials so much that he has been told he's made the squad already which is a massive honour and achievement for him!!
Achieving this much success after 9 months we can only imagine what success he might well have in the future. We wish him all the best for the forthcoming season.
Congratulations from all at Collingwood! (Mr Andrews - PE Department)