Maya Runs Away with Gold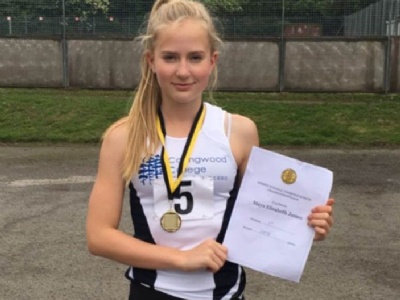 Maya James (9G) has made her mark in Surrey Athletics taking Gold in the Junior Girls Pentathlon at the Surrey Schools Combined Events Championships 2018.
At the K2 Arena in Crawley, Maya had secured 4th position overall before setting a personal best of 2.37.2 in the 800 m amongst other outstanding performances such as 8.99 m in the Shot Put, 13.2 s in the 75 m Hurdles, 1.30 m in the High Jump and 4.59 m in the Long Jump (only 2 cm off the winner).
A huge achievement for Maya, who I am sure we will see breaking records at next week's Sports Day at Bracknell Athletics Track on Wednesday 13 June, 5.30pm – 8.30pm.
Many congratulations Maya.
Mr Beer - Head of PE Department