Science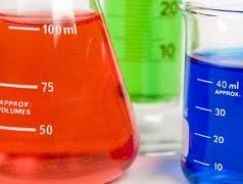 Head of Department: Dr S Adams
Introduction
The Science Department is responsible for teaching all three Sciences, which are taught as Science in Key Stage 3. Specialist teachers are provided at Key Stage 4 for each Science.
As Collingwood allows the most able to take three separate Science GCSEs (Biology, Chemistry and Physics) we start our most able 25% on this course at the beginning of Year 9. These students have three teachers from the beginning of Year 9. The standard students in Year 9 do start GCSE work but at a slower pace designed to facilitate success.
In Year 10 standard students either continue with their two GCSEs in Science (Core and Additional).
The two GCSEs in Science route is examined at the end of Year 11 and consists of two separate GCSEs in Science. Each has a one hour exam in Biology, Chemistry and Physics and has 25% coursework. Re-sits are not an option anymore.
We strive to engage and motivate the students. We track their progress in detail and offer support whenever appropriate.
The GCSE examination board is AQA.
Facilities and Resources
The Science Department is situated in both the Kingston and Barossa buildings, having 10 laboratories in Kingston Building and 4 in Barossa building. All laboratories have interactive whiteboards which are used in all lessons and can display a whole range of interactive activities as well as pictures and information.
We have 30 laptop computers with a wireless internet connection and a suite of 20 computers. This means students are able to enjoy animations and simulations of Science experiments as part of lessons. One of our Science teachers is a Leading Practitioner and visits other schools to share good practice and participates in attainment raising initiatives arranged by the Science consultants.