BBC News School Report 2017

Students from this school made the news for real on Thursday 16 March 2017 as they took part in BBC News School Report.
BBC News School Report gives 11-16 year-old students in the UK the chance to make their own news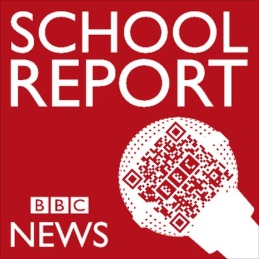 reports for a real audience.
Using lesson plans and materials, and with support from BBC staff and partners, teachers help students develop their journalistic skills to become School Reporters.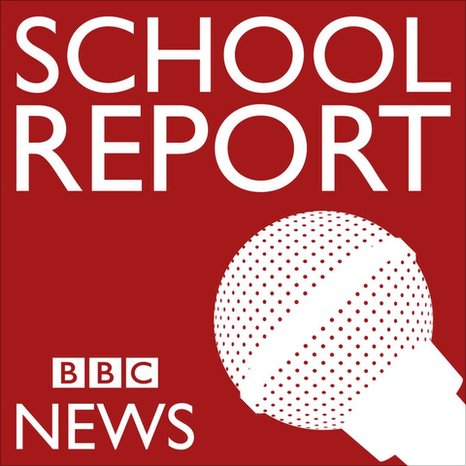 Students created news reports which have been uploaded here on our school website, to which the BBC links to.
Over the course of the last seven years, School Report has worked with thousands of schools to tell the stories that matter to young people - and this year will be no exception.
BBC News presenter and former teacher, Huw Edwards, is working on School Report.
Social Media – The Good, the Bad and the Ugly - Is social media a good thing or not?
Billions of people use social media every day and it is an extremely efficient, money-saving way of keeping in touch with friends. It is so popular worldwide that businesses make millions of pounds simply from pasting their brand name on a small corner of a social media site.
An American social media site that you almost certainly will have heard of is Facebook. This is a site with 20,000 users every second and 350 million photo uploads per day. The average Facebook user spends 21 minutes per day online. Its huge ecosystem of linked-in apps receives 927 million hours of usage per month. This ecosystem includes apps such as Facebook messenger, whatsapp, Instagram and Facebook itself. The founder of Facebook, Mark Zuckerberg, has made himself a jaw-dropping net worth of 56.7 billion USD.
Is Mark Zuckerberg just a businessman, though? Or is he creating a way of lifting people's emotional welfare? Social media is a great way of advertising small, private businesses because of the vast amount of active users each day. These sites are excellent ways of keeping in touch with friends, saving money on messaging and advertising, as well as providing an opportunity to test your responsibility. You can search everything from educational videos to mountain biking tutorials. There are always private settings so it's up to you how safe you are. It also enables you to explore other cultures and ethnicities easily.
However, while social media may seem simply perfect for every purpose, there are plenty of dangers that stand in your way. You're safety can be put at risk if you are not responsible on social media and if you are under age (below the age of eighteen) you can encounter material that is inappropriate for your age group. As a child, your safety depends heavily on how responsible your parents are. More than half of child social media users have been on social media since before the age of ten. The legal age to use social media is thirteen, but thousands of children below this age have thoroughly explored all corners of most social media sites.
Think: are you being safe on social media? 47% of young social media users are not on private accounts and are unaware of this fact. Do parents pay enough attention to their child's online welfare? If not, then why are these children still online?
Social media is a beautiful creation of the twenty first century and the sites that are currently up for use are popular and helpful for money-making purposes. However, these sites can be dangerous if you are not careful with what you see and do. Check your followers and ask yourself, how well do I know these people? Delete those who you don't know and be wary of strangers online. What do you think? Is social media something we need, or is it something we really, really don't?
By Tabitha - 8D
Pets, pets good for your heart? Should we all get pets?
Do you have a pet? If not, do you want one? Many families, couples and individuals consider getting a pet, but are put off by to the amount of work keeping a pet entails. But is this work beneficial to your health? Are pets an answer to solve some of the problems we face in society?
It is scientifically proven that stroking your pet helps reduce stress levels, and lowers your blood pressure. With a society like ours, with one in three people in the UK having high blood pressure, and 44% of us have long term stress, we may need to bring in the pets!
Around 46% of households in the UK having some kind of pet to help brighten up our lives. Up to 10% of homeless people have a dog or a cat, as they can support and protect us, and give us unconditional love. Homeless people may need a pet as it proven that people with pets are happier, more trusting and less lonely. Pets even provide different forms of therapy, from the 4,994 guide dog owners, to those helping children who have autism to be more socially capable.
Local man John Charman (from Camberley), think of pets as an important part of the household, and can't imagine life without them. As John Charman says, "Dogs are loyal and always welcome you excitedly, even when you have only been out for 10 minutes!" In our local area, pets such as dogs are popular as there are many great walking spots. People who have dogs also have a sense of purpose in their lives as they have something to care for, and as John Charman says, they help you to get exercise and fresh air. As a result of walking their dogs, dog owners have healthier hearts, and lower blood pressure.
But it's not just dogs. The 25 different species of hamster make an amazing starter pet, and many children spill out their hearts to them. There are 600 million small cats in the world, from much-loved pets, to wild strays. Cats can even help you find a partner! 82% of women agreed that they are more attracted to men who like animals, according to a British poll. Ms Lane says 'I used to foster cats. Having a cat, especially one from a shelter, gives you an incredible sense of fulfilment. Not only does the cat become part of your family, but it is good to know you are giving it a good home'
Overall, pets are helpful to society, as they bring people together, and keep them on their toes. Many people are blinded by the myths that surround pets that they forget about the amazing sense of fulfilment, independence and pride that comes with owning a pet.
By Emily - 8E
Do Your Parents and Carers Show Their Love Effectively? How affectionate or emotional are your parents or carers?
It is probably part of your mind-set that you know how much your parents love you. They may tell you that you are 'loved unconditionally' and you should never doubt this. However, psychologists have proved that these ineffectual proclamations are not good for children who get told this because they learn to believe things based on basic generalisation.
Have you ever felt that your parents don't love you? Of course you have. You might have those parents who buy you expensive gadgets, take you on holidays and treat you to meals out non-stop, but then go off to work for weeks on end. You might have those parents who are always there to cook for you and clean up your bedroom and let you watch television. But what's the point in all of this?
If you ask your parent whether they love you, then 87% of them will say something along the lines of 'yes, of course I do' or 'don't be silly'. Tell yourself this: you are not being silly, you are questioning the way that they show you their affections. Ask your parent how you are supposed to know this. Why are you being silly? Isn't it your parents who are being silly? They, of all people, should understand how to love their own child.
Your parents, if they don't show their affection enough, can lose touch with their child's way of thinking and stop conversing with their children unless it's a simple matter of 'how was your day' or 'do you want a cup of tea'. Children need someone to confide in: parents who don't show their affection are not confided in as much as others.
If you are an adult with children of any age, do not be shy of your emotions. Always give your child a warm welcome home if they have been out. Make conversation whenever you can, and if they are unresponsive, ask them what's wrong, because it might just be that your child is uncertain about how much you love them.
Topics of conversation for parents and children don't have to be light, over-the-surface, monotonous warbles. They can be deeper than they usually might be, but only if you show your child that you understand them and that you love them.
Another issue with lack of affection is embarrassment about opposite-sex parenting talks. If you are a male parent, your female child may want to ask you something about your own gender, and vice versa. Not shying away from potentially awkward conversations is a great way to prove to your child that you understand. If you show your confidence in communication, the child will feel more comfortable around you and you will be able to get through to them more easily. This will make it easier to show your feelings without having to go through too much stress.
Always take care to tell your child/parent that you love them, especially when they are upset and in need of affection. You will find that, with love, you can relate to your child more easily always know if they are okay. Always remember, everybody in the world needs to feel loved.
Tabitha - 8D
How Does Sport Affect Your Mental Health? The benefits of exercise, activity and sport on your mental health
Lots of young people really enjoy physical education lessons and look forward to them over other normal lessons. These sporting activities (which are helpfully showcased during physical education lessons) have many beneficial effects which can boost your general wellbeing.
There are many proven positive effects of exercise on people of all ages, such as reduced anxiety and depression and relief of stress. Sport also promotes positive moods and make the active person feel more alive and healthy. Exercise, as well as this, also brings about a better sleep pattern and increased social confidence. An important reason to do sport is to distract from other problems, such as social issues, work related stress or financial problems.
Sport has created some problems, however, and these are linked in with homophobia, sexism and gender stereotyping. In a local survey, we found out that 79% of all respondents think that there is a problem with extreme homphobia in sport. 5% think that enough is being done to takle homophbia and transphobia in sport, but 93% think that society would be better off without homophobia and transphobia in sport.
Many people believe that there should be a high profile campaign to stop homophobia in sport because it is proving to be a big problem. Gender stereotyping is also a massive issue because stereotypical 'boy sports' are forcing girls to give up sport altogether. This is because girls who want to do football, rugby or other sports of this sort are being pressured into stopping these sport due to sexism. This issue is also present in the other genders: there are hardly any boy's netball teams or dance groups for males to play in. This can seriously affect the mental health of the affected sportsperson because they will possibly stop doing exercise, causing their mind-set to deteriorate.
MRI scans tell us another crucial fact – your brain works better after exercise. After sitting quietly, your brain is slightly active, but after a 20 minute walk, your brain's activity goes up by a large margin. This proves that more active, healthier kids get up to 40% higher test scores, as well as are 15% more likely to go to college. Because of this, they earn 7-8% higher annual earnings than kids who don't go to college. Unfortunately, there is a repeated cycle. Active parents are associated with active kids, with kids of active Mums two times more likely to be active. It is a hard cycle to get into, as your upbringing can affect your whole life.
Sport is an essential part of your lifestyle as it can protect you from many things, from less chance of taking drugs, smoking, pregnancy and unprotected sex, to a longer lifespan, as there is reduced risk of heart disease, strokes, cancer and diabetes. Although there are many upsides, sport can isolate many small communities, so a lot needs to be done to improve this important part of human society.
By Tabitha - 8D and Emily - 8E
World Walk Challenge, Sponsored by Collingwood College
The World Walk Challenge (WWC) is a charity event started by Collingwood College aiming to raise money to improve facilities and treatment for injured soldiers. Pupils have signed up to participate in this challenge by donating £2 as well as further sponsors from family and friends. The purpose behind this event, for all participants, is to total enough steps to walk the length of the world. In addition to helping soldiers, the students benefit from bringing the additional exercise into their day to day lives. From the 13th of March to the 24th of March, the participants will be raising money to be sent to Headley Court Military Rehabilitation Centre in Epsom.
A lot of activities have been organised throughout the day to both entertain and encourage students to reach the average step goal of 10,000 per day. Throughout the fortnight students can voluntarily take part in: a Gumboot Dancing Troupe to represent Africa, Aussie Rules Football, the Haka, Lacrosse for Canada, Dodgeball, Zumba, Running and much more. Each activity has been cleverly chosen to represent a country from across the globe as the aim is to get as close to walking around the world as possible; which is a calculated 74 million steps. These activities are run by staff members across the two week period.
The school environment formulates a competitive tension between staff and students. To enhance determination, there is an ongoing leader board displayed on the plasma screen. Although there are rewards for specific individuals, this event ensures all members of the school are working together to achieve the final goal of 74 million steps and a total donation of £10,000 for the Headley Court Military Rehabilitation Centre.
But the true inspiration behind the event are our current servicemen and women. For example, Captain Ibi Ali, who has been one of the most motivational forces behind this event. He suffered horrific injuries in Iraq and was treated at Headley Court; he has continued to fundraise for the centre to ensure that others benefit from the rehabilitation they have to offer. Most recently, he ran 7 marathons in 7 days in 7 continents. I am sure it is undeniable to say that he is an incredible person!
His incredible story has given everyone the encouragement needed to reach their targeted steps. Also, the members of Collingwood College are fortunate enough to be granted with an opportunity to meet Captain Ibi Ali and be able to speak to such a brave and unbelievable person.
Overall, Collingwood College has been excellent in educating the students about the support the colonies gave Britain during WWI ranging from quantifying the contributions of African Colonies to the war. Students have been discussing the impact of microbial pathogens on the health of soldiers in WW1, looking at the Battle of Gallipoli, looking at war poetry from the WW1 colonies, former-colonies and allies. But it does not stop there: our catering team is providing the students with a chance to experience the diverse cuisine of the countries involved. Not only will the students be getting fitter and doing something good for charity but will be growing their knowledge of the social and cultural experiences of WW1.
By Rabia - 9I, Sivany - 9I and Sean - 9I
Reading, and How it Affects your Well-being